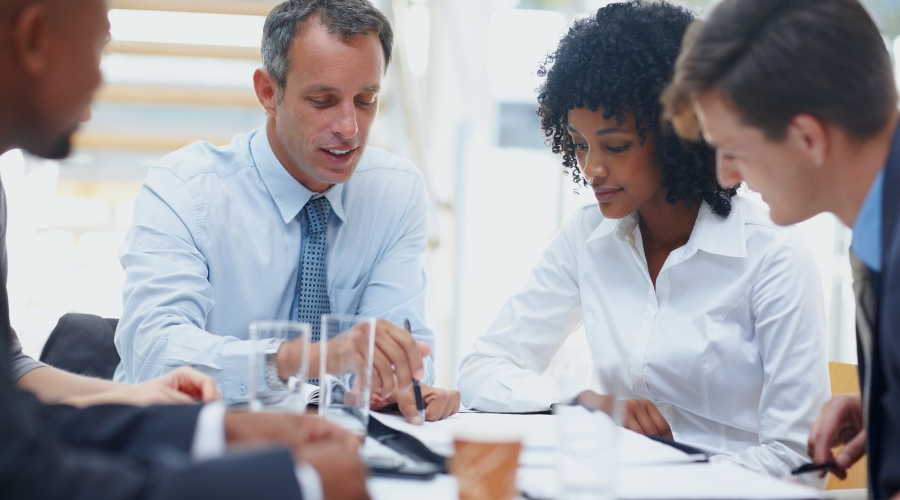 Last year's significant growth in charitable giving was driven by donors' desires to make an impact during the height of the pandemic and additional resources via a strong stock market. According to the Annual Giving USA Report, philanthropy grew 4.0% in 2021 over a solid year in 2020. However, this growth trend did not keep up with inflation, and we now may be dealing with a slow down in giving as we near the close of the second quarter of 2022. Currently, consumers are burdened with additional expenses thanks to an inflation rate of 8.6% (double the rate of April 2021) and the soaring average price per gallon of premium gasoline to $5.69 this month (nearly a $2.00 increase since last year). This means that donors (who are also consumers!) are facing tough choices between giving to your organization and spending on necessities: fuel, housing, food, and medical care. Even the wealthier Americans are saying they are cutting back on spending. A bigger slice for everyday expenses may mean a smaller slice for charitable giving. Is your organization prepared to weather the storm?
What have successful development teams done to weather past storms?
Most importantly, organizations sustained meaningful contact with donors. Secondly, organizations also empowered staff to succeed by shifting fundraising methods and strategies to be more effective. When the pandemic hit, giving came to a screeching halt, because of uncertainties for most donors' personal finances and the global economy. However, many organizations that invested in transitioning to digital fundraising approaches to maintain crucial connections with their donors saw a quick return to stable giving. During both the recent pandemic and past recessions, successful nonprofits consistently managed their resources well and found creative solutions to elevate the impact of donor connections. These organizations continued to build relationships with their donors by showing them the significance of their investment - and thus they were able to generate feelings of abundance during a time of economic (and many other!) uncertainties. Organizations like these were able to weather this storm because their donors understood how they could continue to create meaningful impact.
Much like the decrease in giving during the pandemic, charitable gifts dropped by 15.2% in the 2008 and 2009 recession years. This trend of decreased giving drove successful fundraisers to get in front of donors and check in on their well-being. Connecting with donors by demonstrating the impact of their gifts helped organizations get through the 2008 recession. An important part of this work was understanding stakeholders' motivations for giving and providing opportunities for donors to make an investment where they wanted to make an impact. Development teams who continue to prioritize connecting with donors over other time-consuming activities should be able to navigate fundraising challenges in 2023 related to the current unfavorable economic conditions.
Six Steps You Can Take Now!
Stay Connected with Donors
For starters, don't stop communicating! It's going to be critical to emphasize the impact of your mission to your donors, the services you provide to the community, and the increased economic hardships for the people you serve. If you're wondering how you can stay connected with your most loyal donors during times of crisis, here's a great article with examples and reasons why this pays off.
There is much evidence that shows donors' giving habits shift to support fewer organizations during recessions. To take advantage of this shift, create distinctive interactions that recognize their interest, share testimonials and personal stories, and offer customized experiences for donors to clearly see the impact of their investments.
Utilize Technology to Build Engagement
Continue to connect with donors through a multichannel approach that will create meaningful engagement according to how the donor wants to be involved in your organization. For example, leverage digital communication tools to contact key donors more frequently with specific and meaningful messages that: are relevant to their interests, convey the impact their giving has made, and don't go unread or end up in spam folders. AI is now an essential component in fundraising that drives personal engagement and frees up fundraiser time like never seen before. The M + R Benchmarks 2020 report shows only 47% of polled donors saw their impact on the organization's mission, and only 33% felt informed about the organization's work and accomplishments. It is critical to demonstrate the impact of giving over multiple channels - email, social media, your website, mail, and more.
Scale Back on Big Costly Events
This is also the time to scale back the galas, which often deplete staff energy and time. Evidence shows that gala attendees are often one-time donors who mostly view these evenings as upscale social events rather than opportunities to connect deeply with your organization. During tough economic times, organizations should realize that attendees drive to their fundraising gala; this coupled with increased event expenses could absorb funds that might have gone directly to their mission. In addition, these events keep valuable staff busy with activities that have little to do with building relationships on a personal level.
When the pandemic hit, several of our clients saw much success by shifting their energy toward online campaigns, rather than big, costly annual events. These organizations benefited from a greater return on their investments of both capital and staff time, as they netted the greater amounts from these efforts than they did from their former events.
Focus on Thriving Industries
Keep in mind that during a bear market or even a recession, many industries continue to thrive. Oil and gas corporations are experiencing a growth surge, while health care and discount retailers remain robust. A potential increase in bankruptcies and financial restructuring will support legal and accounting firms, and pharmaceutical companies and biotech firms are pushing to fully vaccinate and boost the world population against COVID-19 and its variants. During the 2008-2009 recession, the University of Colorado Denver Business School secured a $5 million gift from a company in an industry that was thriving. While the company was doing well, it faced talent gap challenges. The School responded by creating a program to build the next generation of talent for the industry.
Pay Attention to Financial News
Stay up to date on the financial news by checking out the Wall Street Journal, CNBC, and Barrons to name a few. It's essential to be knowledgeable of our country's and the world's economic landscape during uncertain times. Staying informed helps you determine which industries are thriving and what companies in your area are doing well. Additionally, you can have an idea of when the economy will start to improve. Being confident with your knowledge will help you talk to donors through challenging economic times.
Get Ready for the Rebound
Lastly, prepare for the eventual rebound! Giving is driven by the ups and downs of the overall market, and philanthropy is in itself a market. Studies demonstrate that giving greatly increases in bull markets. Giving reached new heights around 2010-2011, just after the 2008-2009 recession began to improve. Research shows that recessions and market downturns tend to rebound quicker than bull markets and economic expansions. We predict there will be a significant amount of renewed enthusiasm for giving when our current economic challenge improves.
Key Takeaways
These are among the many steps you can take today to get through the current economic challenges and a potential recession. As mentioned above, keep in front of donors and demonstrate the impact that can be created through their giving. And, remember giving goes way up during the recovery. So, be prepared to take advantage of the recovery.
If you would like to learn more about how you can navigate the current economic challenges and weather the storm, contact us today!