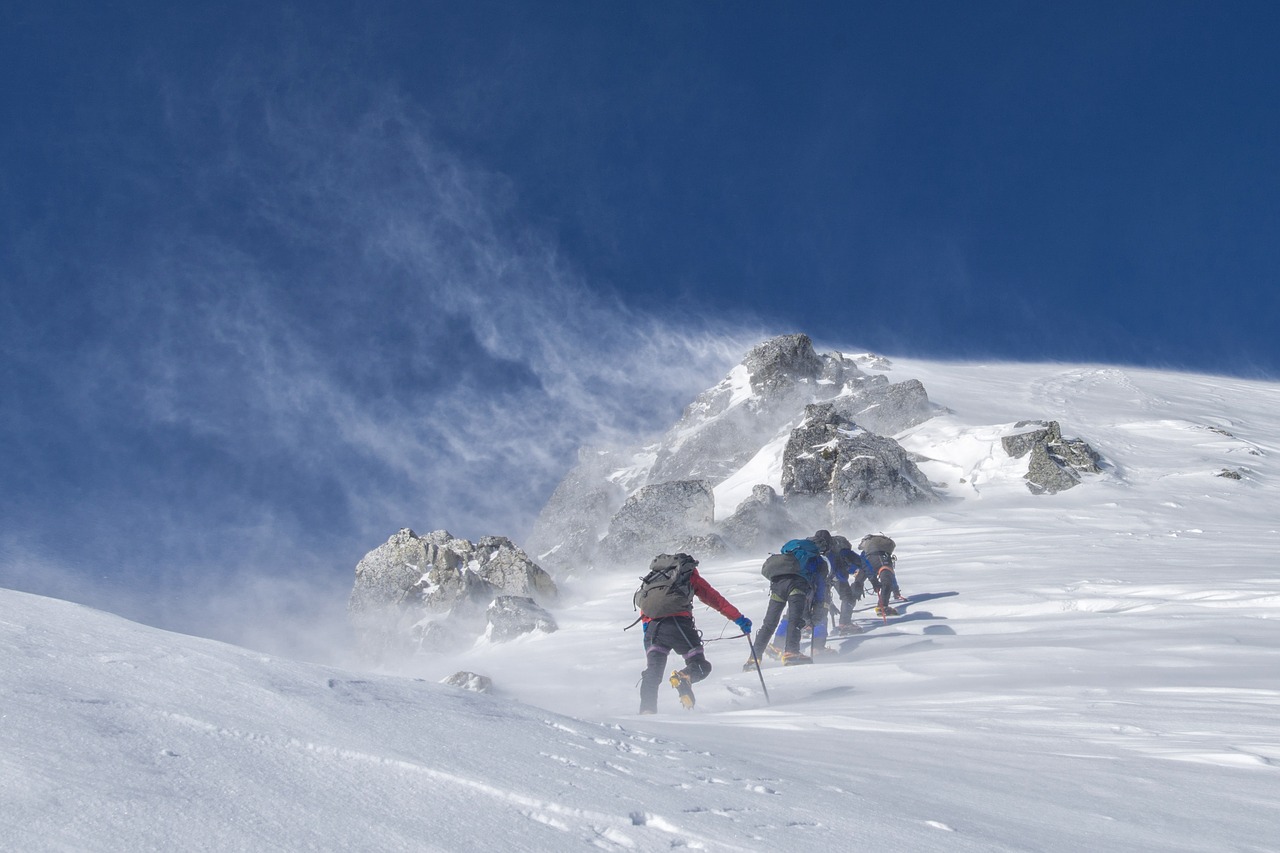 Development professionals, nonprofit leaders, volunteers and board members, winter is coming….For the Game of Thrones fans out there, you know what this means. For those that haven't seen GOT, prepare now for harsh days ahead. 'Tis the season for non-profit fundraising challenges.
The 2018 Giving USA Report finds that a whopping $410B was raised in 2017, and this a 5.2% increase over 2016. Sounds like great news that fundraising is taking off and the wind is in our sails. While this number is encouraging when one begins to peel back the layers the issues start to appear.
Mainly, that while people are making more substantial gifts, fewer people are giving. Additionally, people are giving proportional to the strong economy, and the harbinger of lonely cold winter includes:
Giving as a percentage of GDP in 2017 was 2.1 percent. A big issue in fundraising that points to the inability to break through the 2.1% mark over the last 40 years. Total giving as a percentage of GDP has been stuck at 2.1 percent for five of the previous six years.

11% of gifts went to foundations. Most of this goes to donor-advised funds (DAF) where the foundations hold the funds. This suggests people are more comfortable setting up DAFs then giving it all to organizations.

Dollars are concentrated in the hands of a few: The education sector received the second most in gifts at 14% of total giving, and 20 colleges and universities received 28% of those dollars.

Percent of households giving continues to decrease. 56%of American households made a charitable donation, according to the most recent data available. That is ten percentage points lower than in 2000.

Donations fell 2.4 percent in the first three months of 2018 compared to the same period in last year, according to a study by the Fundraising Effectiveness Project, a collaboration of the Association of Fundraising Professionals and the Urban Institute.

Charitable giving by individuals in 2018 will decline by $16.3 billion because of the new tax law, according to a new analysis by the American Enterprise Institute and authored by Alex Brill and Derrick Choe. That is a nearly 4% decline.
Why is this happening and why is philanthropy barely increasing compared to increases in the overall economy? Why is this taking place when there are more nonprofits than ever, 1.5 million to be exact, and there is a groundswell of record-setting gifts as detailed in the Chronicle of Philanthropy's top 50.
In my last article 5 Ways to Know if You Have a Legacy Fundraising Operation, I go over critical stumbling blocks to engaging the donor of today, because of fundraising operations that are utilizing out of date strategies and tactics. Today's donor is very sophisticated and has an abundance of information at her/his fingertips. The donors of today are searching for meaningful stories and engagement, want to be listened to, and need to understand how they can make an impact. Do your fundraising efforts reflect this?
How can you prepare for a winter which is just around the corner? The answer is to pivot away from less effective efforts that are no longer seeing a decent return to more effective high return efforts. It also about connecting with donors and potential donors in a way that they want and how they want to be engaged.
Five ways to prepare for the coming nonprofit fundraising winter:
1) Offer multiple opportunities for investment attuned to donors' interests:
Does your organization primarily promote giving to general operations or greatest need? These are not very inspiring asks and are most likely not connecting with today's donor. Change from talking "To" donors, to how you speak "With" them, developing an understanding of why they are involved in your organization and what is their connection and passion for your organization. Provide several areas of support within your organization by diving into your operations, programs, needs, and offerings, and break these into separate fundable areas. You can then offer multiple opportunities for investment that will resonate with a wide array of potential donors. Warning – you will need to accept restricted funds, so work with accounting and or finance to figure that out.
2) Move to digital fundraising:
We are no longer in the industrial revolution we are in the digital revolution. Are you still engaging donor through means that were popular fifty years ago? Yes, they still might be popular with a specific demographic, but now numerous other generations connect mainly through digital means, and the mature generation does as well. You probably know this, do your fundraising efforts reflect it? Set those less effective costly efforts aside or par them down for those who respond, and embrace digital fundraising such as crowdfunding or peer to peer giving, and utilize bots to connect with website visitors. Those donors who do not respond to mail might be more inclined to give online through a campaign that profoundly describes the impact your organization has on the community. Online engagement should be much more than email and social media outreach. It should be a highly segmented proactive approach were digital engagement creates personalized connections to your stakeholders' interests and preferred communication preferences.
3) Leadership should focus on high return activities:
When it comes to fundraising, nonprofit leaders (including the board) often spend their time on low return activities such as calling for event tables, ticket and auction items, and reviewing mailings or email solicitations. Leaders should be spending their fundraising time engaging with the top donors, building the case and vision, and providing high-level stewardship. Would it not be more useful meeting with your most important stakeholders and deepening their commitment to your organization, or would you rather shake down the local salon for the auction spa package?
4) Prioritize your donor engagement:
Focus your time and efforts on the donors that are most connected to your organization and ready to give. For major gifts, you can conduct a wealth screen on the entire database and then rank donors accordingly. Just remember it's not all money, a big part is how engaged the individual is to your organization. There are plenty of examples of the donor who makes $100 range annual gifts and leaves a multi-million-dollar bequest. Once you have determined the group of fifty or seventy-five, build concrete strategies for engaging them, identify their connections to the organization, keep them connected according to their passion and preferred communication vehicle, and have major gift conversations.
5) Discuss your organization in terms of impact and vision:
Move away from transactional language such as, "we need", "to meet our budget", or "end of fiscal year" and shift to more donor-centered language. Donors no longer care about just giving to operations or the end of the fiscal year, so your organization can stay afloat or even do more. They want to not only know about the impact, they to want to create it through their investment. Meet the donor with the "Why." Why they should invest in your organization, what will be the ultimate impact that they can create with their money. Communicate the lives saved or improved, or the number educated, or the better world or community produced by your great work, and how much more will happen through their giving.
Summing it up:
Traditional fundraising strategies continue to decrease in effectiveness. While the economy is strong, and people continue to give according to an increase in wealth, the new tax law and an economic downturn could mean disaster. With little innovation over the last 50 years, it's time for organizations to try new approaches and abandon strategies that are no longer effective.
These are just some of the methods in which you can begin to improve your development efforts, and I invite you to comment on other ideas and experiences that you feel would be effective.
If you would like to learn more about improving the way your organization raises funds, please contact me at matt@makephilanthropywork.com.
To receive updates and additional content on best practices in fundraising, please follow Make Philanthropy Work on LinkedIn