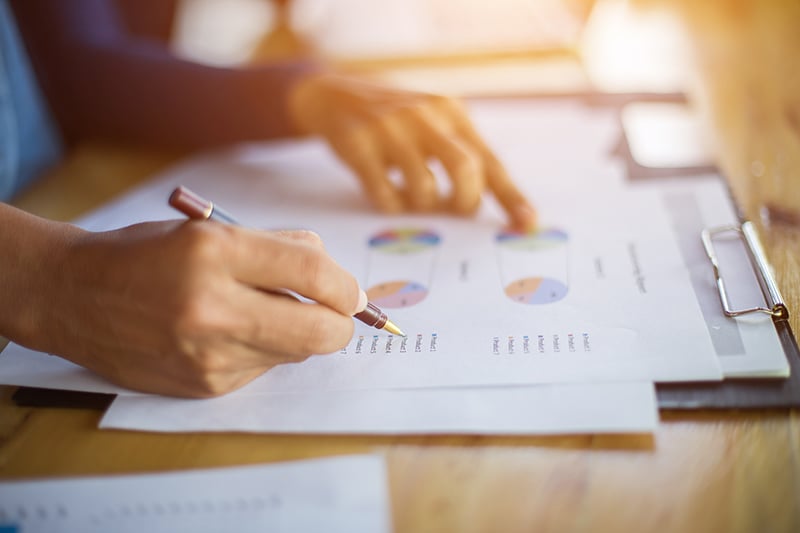 Grant awards have the potential to catalyze your work's impact. Whether your love grant writing like me, dread the thought of it, or are writing grants for the first time — your ability to write a strong, competitive grant proposal is dependent on taking the time to invest in organizing, planning, and strategizing.
By fully thinking, and writing, everything out in the very beginning, you save precious time later when you are planning to submit multiple grant applications. Let me share with you what I've learned about how to get organized and ready to start writing grants.
Have your important documents organized and available.
Make a folder to hold commonly requested attachments and documents. I had a client call this the R.I.S. folder (Really Important Stuff). Your R.I.S. folder should include items such as:
IRS determination letter

Organizational Budget

Financial Audits

Profit/Loss or Year-to-Date Financials

A Revenue Stream Chart.

List of Board Members, with roles and occupations

Key Staff
Over the years you will need to update these items - but you always will know where to find it.
Being based in Colorado, I frequently use and reference the Colorado Common Grant Application. The template provides an excellent list of attachments to include in your R.I.S. folder. Other templates may vary, and some grantmakers will have their own list of requirements. Remember… even if the organization requests a template, ALWAYS double-check the attachment requirements... Missing an attachment can be the death of your proposal - even if everything else is perfect!
Think about the grant as a guide for your work.
Everything in grant writing is an intentional process. You are thinking through each minute step as it relates to the desired outcome. Sometimes, your application is the only opportunity you have to make a connection with the funder. The proposal is a powerful document that translates your mission, values, and success through your metrics, goals, and process. It gives you credibility and emphasizes why you are the correct answer to the problem, whatever that might be.
Defining your strategy is challenging because you are used to doing the work, rather than writing about the work. You will need to start by breaking everything down to the very basics. When I am working with a new client, I take them through a battery of questions to glean everything I can to inform responses to each of the questions in the template, or the actual application. Here are some direct questions that can help you get to the root of your work.
Who are you serving? (i.e., Demographics, shared experience, geographic region)

What is the problem you're addressing? How do you know it's a problem?

How are you addressing the problem? What will be different because of your action?

How will you know when the change has occurred? How long will it take to achieve the results?

Why are your method and YOUR organization the correct answer to the problem?
Protip: I like to record the conversation so that I can come back later when I'm actually writing the grant. This way, I don't rely on my memory or messy notes, and can just focus on getting the story.
Do your research and support your claims.
The grantmaker expects you to be the expert in your given field. Typically, they are also well-versed in the subject - as such, they pick up on when an applicant 'knows their stuff' and when an applicant is underqualified. The information you include should demonstrate an informed understanding of the problem and a logical path towards the solution.
There is a delicate balance between data and storytelling, but both are important. What you share about the history of the problem, details about the population, the effectiveness of an intervention should all be supported by evidence.
Scholarly journals and empirical reviews are great. But also consider information sources specific to the population or region, and ones that regularly update information. Local news and periodicals, census data, surveys, and even your own success stories can be excellent resources that reveal the most up-to-date, relevant information. Of course, be sure to credit the source, either in the text, a footnote, or a reference page.
Consider this: Sometimes I find useful resources when I'm actively searching. There is nothing more frustrating than having to go back and try to find that one article, website, or database I found while doing something else! Anytime I find a potentially useful resource, I bookmark the page and organize it into a folder even if I might use it in the future. This way I spend less time digging for data because the information is where I need it when I need it.
If you would like to learn more about grant writing, please contact me: jillian@makephilanthropywork.com
We'd also love to hear your thoughts, and invite you to comment below.