Join us for a series of interactive discussions as we dig into ways to best handle fundraising during the coronavirus outbreak.
The Make Philanthropy Work team including John Pepperdine, Matt Wasserman Kaye Taavialma and Patrick Gaines, are joined by a special guest Friday at noon MST to cover topics related to managing through crises, planning, foundations, budget, volunteer and donor engagement, and much more.
Bring your questions and ideas so we hear from you and try to find answers together!
Webinars are recorded and available to registrants the following week.
---
Session #1 - Recording: Navigating Turbulent Times with Patrick Gaines
Matt Wasserman and Kaye Taavialma discuss with Patrick Gaines, CDO, Metro Denver Boys & Girls Clubs of Metro Denver, the dynamics at play affecting fundraising and ways to deal with the current environment.
The first in a series of webinars, this recording is especially insightful about the immediate crisis planning Patrick undertook and how BGCMD handled so much unknown.
---

Session #2:

Small to Medium Nonprofits and Colorado Fundraising
Special guest this week is Maggie McHenry, Director of Development with Florence Crittenton Services of Colorado. Kaye Taavialma, John Pepperdine, and Patrick Gaines interviewed Maggie and discussed how small to medium size Colorado nonprofits can best handle fundraising during the coronavirus outbreak.
Balancing the immediate pivot with the long-term fundraising, learn how you can rise to the occasion, like Maggie and Florence Crittenton.
---
Session #3

:

Foundations & Grants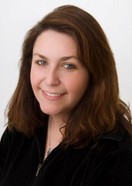 Special Guest: Shira Zimmerman, CEO and Co-Founder of ZIM Consulting. In this session, we discussed:
How has the foundation community responded to this crisis? Are there new opportunities to receive emergency grant funding?

If an organization doesn't qualify for some of the new opportunities, how can they secure emergency funding to replace program revenue or fundraising dollars?

Should organizations continue to apply for their ongoing grants right now?

Is it possible to cultivate new foundation relationships during the crisis?
---
Session #4

: On the Front Lines of the Crises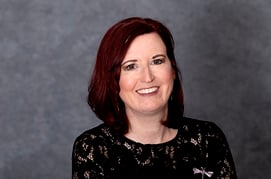 Special Guest: Laura Larson, Vice President of Development STRIDE Community Health Center.
During this session, we covered:
What's it like fundraising now, particularly with STRIDE on the front-lines of the coronavirus fight?

How to fundraise for immediate while knowing development is about long-term relationships?

How to balance communications and development, and what are the similarities and differences?

What do you wish funders knew that organizations can't always convey or feel comfortable sharing with them?
---
Session #5

:

Leading Through Crises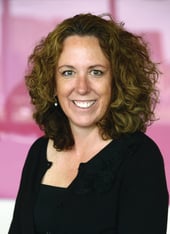 Special Guest: Jennifer Darling, President & CEO, Children's Hospital Colorado Foundation
Challenges and opportunities for Children's Hospital Colorado during the corona crisis are extraordinary. Find out what Jen Darling is doing to motivate and inspire partners and her team.
During this session, we covered topics to leading during the time of crisis, including:
The early reaction to the COVID-19 crisis

Developing a game plan in the face of crisis

Carrying out the plan through an uncertain year
---
Session #6

: What To Do About Events!?!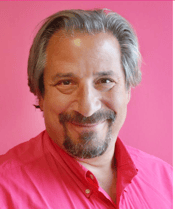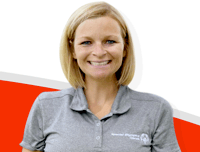 Special guest Gareth Heyman, Wizard of All Things for MorEvents, and Megan Scremin, President and Chief Executive Officer of The Special Olympics Colorado, discussed how to approach events during the COVID-19 pandemic.
In this session, we covered:
1. Pivoting your event to virtual, rescheduling, canceling, or a hybrid event
2. What's working in virtual events and what's not
3. What can we expect for the next 3 -6 months and a year for events
4. Thinking about what to do with your upcoming events



---
Session #7

: Creating a Plan For a Year of Uncertainty
Special guest: Melisa Baldwin, Vice Chancellor of Advancement, University of Colorado Denver, discussed how she is going about planning for an uncertain next year of fundraising.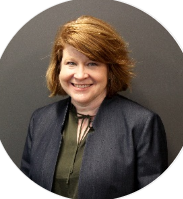 Just how do you plan 30, 60, 90 days, or even a year out from now? How do you budget, measure activities, and set goals when so much is uncertain? In this session, we covered:
1. Process for planning
2. Pivoting during the crisis
3. How to go about setting goals
4. Motivating your team
---
Session #8

: Spreading Hope with the Community First Foundation.
Special guest: Kelly Dunkin, President and CEO of Community First Foundation, and long-time Colorado community leader, joined us to discuss how the Foundation is responding to the crisis and supporting the recovery.
While coping with COVID 19, how do we confront racial inequality and injustice.

"As a grantmaking public charity, we are dedicated to playing a key role in identifying and solving broad community problems. We bring together the power of many to strengthen community for all. Together we can make a real difference in Jefferson County, the Denver metropolitan area and beyond."

We also discussed:
How with everything going on and elections in the fall does Kelly think these factors will impact CO Gives Day in December.

How has each of the different communities responded: donors, non-profits, and nonprofit advisors.

How Community First is in the midst of strategic planning

---
Session #9

:

The Role of Philanthropy in Alleviating Fallout From the Pandemic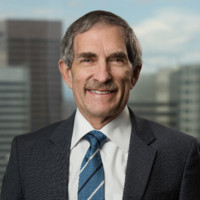 Special Guest: David Miller, CEO of the Barton Institute for Community Action, talked with us about how philanthropy and nonprofits can help in our recovery. David shared how The Barton Institute works with Metro Denver residents to build on shared strengths and cultivate opportunities to address the challenges we face.
In this session, we discussed:
Role of Philanthropy as an experimenter and risk-taker to help recovery and affect change

What role can nonprofits and philanthropy play as we move into recovery

How can nonprofits and donors empower people on the front lines of the fight for social justice

The importance of endowments and DAFS during this time

---
Join us on Tuesday, January 19, 2021 at 9:00 am
No doubt, 2020 was a trying year for fundraising, but some surprising data revealed cause for strong optimism going into 2021.

In this webinar, Kelly Dunkin, President & CEO at Community First Foundation, and Matt and John with MPW will discuss how Giving Tuesday and Colorado Gives Day (and other reports from 2020) revealed current donor attitudes and behaviors that can be applied to fundraising in 2021.

Kelly joined Community First Foundation in February 2019 after working for a variety of nonprofit, business, and social impact organizations. These include 11 years at The Colorado Health Foundation in Denver, where she grew into the role of Vice President of Philanthropy, and 10.10.10, where she served as National Director. 10.10.10 is a project of Colorado Nonprofit Development Center and inspires entrepreneurs to solve 10 "wicked" social problems.

Please bring your questions and ideas as we want to hear from you!

This free webinar will be recorded and available to registrants.
---
A special thanks to AFP Colorado and the Colorado Nonprofit Association for partnering with us for this series.