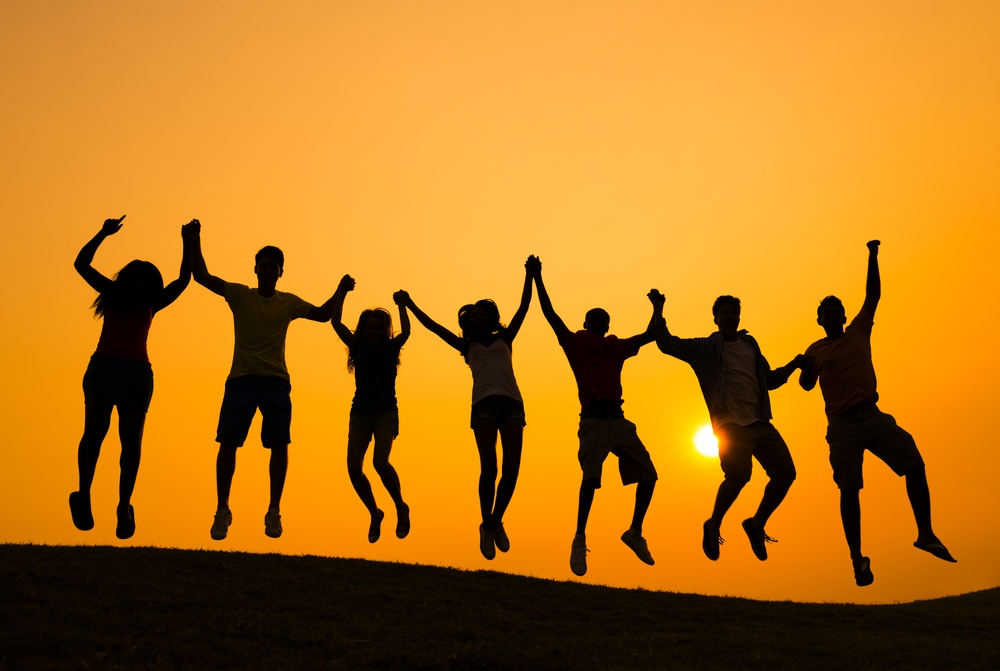 A few weeks ago I wrote on five steps to jump on the path to breaking down silos and creating bridges for your colleagues to build a culture of philanthropy, and embrace fundraising practices. Here are the five as a refresher.
This article takes a deeper dive into the second step – discuss the giving experience with your co-workers that are not in development. You can read more about the first one here — improving your organization's perception of fundraising.
With this step, the goal is to demonstrate the joy of giving and the fulfillment it brings, and remove any negative misconceptions that exist about fundraising. It's an exercise of putting your colleagues in the head and hearts of your organization's donors.
You can deliver the below takeaways through a variety of internal communication channels including regular staff newsletters and updates, a separate internal development department communication, training, and in regular or fundraising specific meetings.
When describing the giving experience to your non-fundraising colleagues I recommend highlighting key reasons why people give, and what they give to including (but not limited):
Ideas and organizations in which they have belief and confidence

Organizational leaders with whom they can be philanthropic partners –the leadership of your organization (people give to people)

Opportunities and not deficits

Successful organizations

To make an impact — change for the good

Big ideas

Most importantly people give because of the positive feeling it evokes
It's also helpful to take it step further and explain that people who have reached financial security are often looking for more – the next thing in their life and a contribution to something greater themselves. These donors are looking for additional meaning in their life, and making that gift helps them grasp that meaning. As fundraisers and as an organization we help them achieve this meaning! How cool is that! It's not pickpocketing or twisting arms it's creating a greater experience than the donor could ever imagine.
Pollyannaish, far-fetched, unrealistic your colleagues might say, well show them some videos (like the ones below)…or better yet have the donor tell their story in person or through an article, making sure to include how making gifts made them feel.
Barber National Institute, Jim and Judy Dible
Minnesota Philanthropy Partners, The Jack and Linda Hoeschler Family Fund
Did you hear the donor's emotional connection and feeling? The video testimonials were filled with philanthropic power phrases such as it was my honor, I was committed, it's a good feeling to know, dear to my heart, the difference that is made, inspired to help, and most rewarding thing I could do.
Now you are ready to explain why people don't give by covering some key put-offs. These are better explained in training and meetings, and include:
Needs – having your hand out and pigeon holing choices
Deficits – to be made up by the donor's giving
Lack of success or inability to get things done
Lack of vision or ability to demonstrate impact
People and programs they don't care for and or don't believe in.
When they give in spite of any of the above, it's usually out of loyalty to someone else such as a board member, chair or event committee member, or friend who is a donor. Then you as the fundraiser are sent out on the fool's errand to "hunt them down" for that second gift. Your leadership clinging to the notion that he or she might make a bigger gift. The video to show staff for this one is a bunch of NASCAR crashes in slow motion…I've been there, right in the driver's seat, it's not pretty.
These are just some of the ways in which you can talk about the giving experience within your organization, and I invite you to comment on other ideas that you feel would be effective.
It's important for your colleagues to understand the donors of your organization motivations for giving. Once they understand this, they are better prepared to join in on philanthropic efforts.
If you would like to learn more about engaging your staff in the fundraising process, please contact me at matt@makephilanthropywork.com.