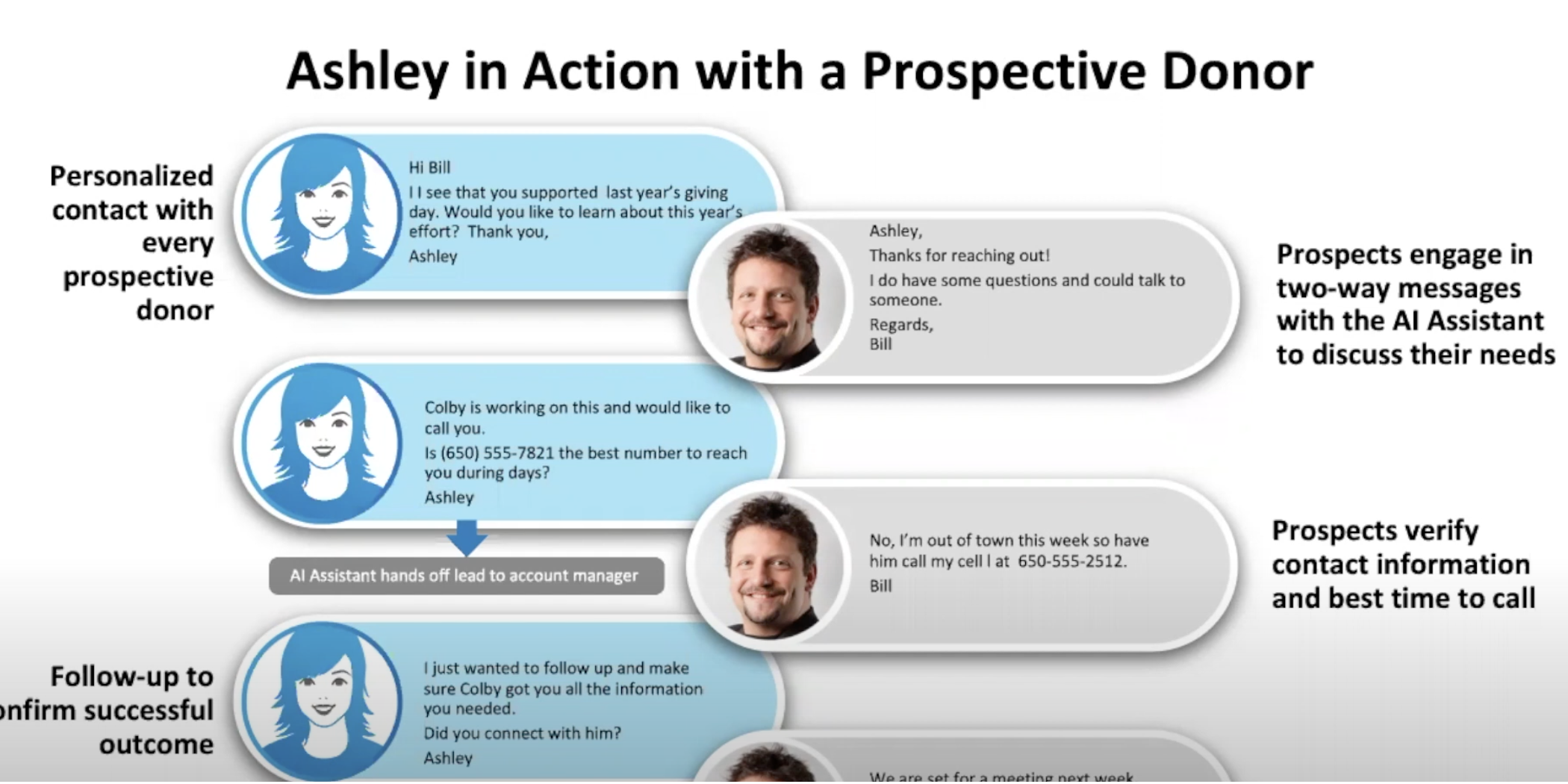 It's not what you think. Conversica's Intelligent Virtual Fundraising Assistant (IVA) isn't another obtuse bot you have to outwit to get to a real person. She is friendly, intelligent, highly responsive, and customizable. And above all else, she allows us an unprecedented opportunity to foster more personal and valuable relationships with our contacts. It's precisely the kind of support your organization can use to cut through the noise and personally engage both current and prospective donors.
MPW offers you a peek behind the curtain to discover how this technology might help you triumph in this new, hard-and-fast digital world that 2020 threw us all into.
In this webinar you will learn how a Fundraising IVA can:
Personally, persistently, and politely connect with your base of donors and prospects

Increase the number of meetings for front line fundraisers

Promote giving days, Giving Tuesday, and end-of-year giving

Deepen connections with prospects and donors to foster relationships and build loyalty

Deliver unique insights into outreach and team effectiveness
We have been blown away by our new IVA, and we're excited to help you determine if one is right for your organization.
We'd love to hear about your thoughts and experiences. Please join the discussion below.